Stay A While And Save
Although there are already plenty of reasons to stay longer at The Reefs this fall and winter -- pink sand, delectable chef creations, sparkling turquoise waters -- we decided to add one more. Save 15% when you stay 5 nights or more and 30% when you stay 7 or more with our "Stay A While" offer.
The Authentic Blog of the Reefs Resort & Club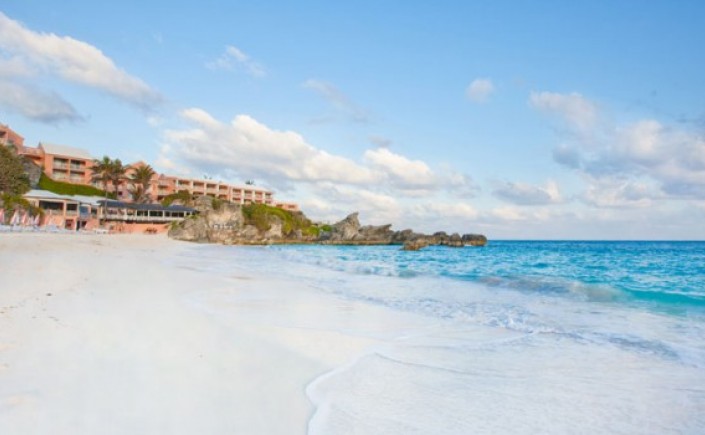 Top 5 Reasons to Plan a Fall Trip to Bermuda
Have you thought about planning a fall trip to Bermuda? Though we are strong advocates of endless summers, the feeling of fall has finally sunk in and it's a truly wonderful time of year to be in Bermuda. If you haven't started planning your end of year trip the Bermuda and The Reefs, perhaps you should! Consider these top 5 reasons why it's a great time to visit the island.
Affordability
November is the beginning of the island's winter season, making airfare, hotel rates and even some island activities more affordable.
Weather
Temperatures are still plenty warm, averaging in the mid-to-low 70's during the day and the mid-to-low 60's at night. Water temperatures are also reasonably warm, typically staying in the 70s.
After an eventful October, hurricane season is over. Even better, November and December are two of the least rainy months on the island..
Sailing
November is one of the best times to sail to the island from the U.S. - the weather and water make it a prime month to plan your sailing trip from the East Coast.
Activities
Golfing - The temperature is perfect for a day on the golf course
Fishing - In Bermuda, you can fish year-round. Even in November and December, these top sport fish can be found biting at your line: Blue Marlin, Wahoo, Yellowfin Tuna, Bonefish and Hogfish are just a few of the fish making Bermuda an angler's dream.
Sightseeing - It's still plenty warm enough for you to enjoy exploring the island's many attractions and feel the sea breeze while you're dining outside.[U2]
Privacy - The island is quieter this time of year and less crowded making it feel as if it just belongs to you. With school in session, it's the perfect time to plan your private romantic getaway.
And Last But Not Least - Visiting The Reefs Resort & Club
This year, dining at The Reefs is available all season long!
You'll get some of our best rates during this season, making it easier for you to plan a last minute trip.
We can't wait to spend the next few months with you.
For more on some of the information and activities described, use the below resources:
Bermuda Golfing Bermuda Fishing Bermuda Sightseeing and Activities Bermuda Weather Specials at The Reefs
Read other posts