Stay A While And Save
Although there are already plenty of reasons to stay longer at The Reefs this fall and winter -- pink sand, delectable chef creations, sparkling turquoise waters -- we decided to add one more. Save 15% when you stay 5 nights or more and 30% when you stay 7 or more with our "Stay A While" offer.
The Authentic Blog of the Reefs Resort & Club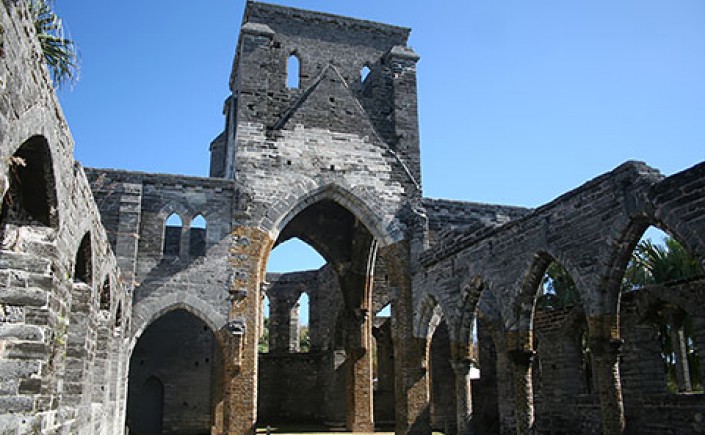 The Unfinished Church of St. George's
The historic town of St. George's offers visitors many charming and beautiful attractions, but few of the manmade structures are quite as curious or breathtaking as the Unfinished Church. Perched atop a hill at Blockade Alley, the site appears to be the ruins of a once opulent house of worship. In fact, construction for the Unfinished Church was never completed, as too many Bermudans objected to the new church's purpose (i.e., replacing the venerable St. Peter's Church, which was built in the early 17th century by Bermuda's founders), and adequate funding could not be secured. Today, the remnants of the ambitious project are open for the public to explore. With a floor of grass and a ceiling of sky, these towering neo-gothic walls, columns, and archways assume a mystical air. The Unfinished Church is must-see attraction for anyone who's ever enjoyed a fantasy novel, television show, or film.
Read other posts