Stay A While And Save
Although there are already plenty of reasons to stay longer at The Reefs this fall and winter -- pink sand, delectable chef creations, sparkling turquoise waters -- we decided to add one more. Save 15% when you stay 5 nights or more and 30% when you stay 7 or more with our "Stay A While" offer.
The Authentic Blog of the Reefs Resort & Club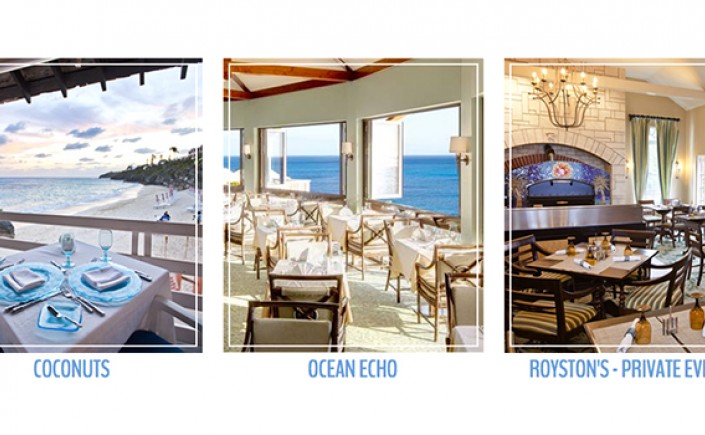 Meet Angel, New Director of Restaurants at The Reefs
Meet The Reefs' new Director of Restaurants: Angel Esquembre. Find out a little about his background, what brought him to Bermuda and, our favorite, what laid back activity he believes should be a recognized sport!

Are you a Bermuda native? If not, where did you grow up and what brought you to the island?
I am not originally from Bermuda. I am a native of Spain and, after traveling to the US about 25 years ago, I decided to stay and work in the hospitality industry since it was my field of expertise. Getting here to Bermuda was driven by my desire to work on this fantastic island after one of my friends told me about his five years here. I needed to try.
What inspired you to enter the food industry?
My love for service and the inspiration of my parents who had a restaurant at the time I was growing up.
Are you also a chef? If so, how did you get your start and what are some of your favorite dishes to make?
I trained as a chef but I decided to work in the dining room since I was driving all the cooks crazy.
What is your go-to comfort meal?
Anything with bread (love a good sandwich).
What do you think makes a great restaurant and makes people want to return time and time again?
The people that work there and food that keeps with the demands of the guest.
When you're not working, what do you like to do for fun?
Getting together with friends and opening a bottle of wine should be a recognized sport. Fishing is also my hobby.
Make sure to say hi to Angel next time you see him around The Reefs.
Read other posts