Stay A While And Save
Although there are already plenty of reasons to stay longer at The Reefs this fall and winter -- pink sand, delectable chef creations, sparkling turquoise waters -- we decided to add one more. Save 15% when you stay 5 nights or more and 30% when you stay 7 or more with our "Stay A While" offer.
The Authentic Blog of the Reefs Resort & Club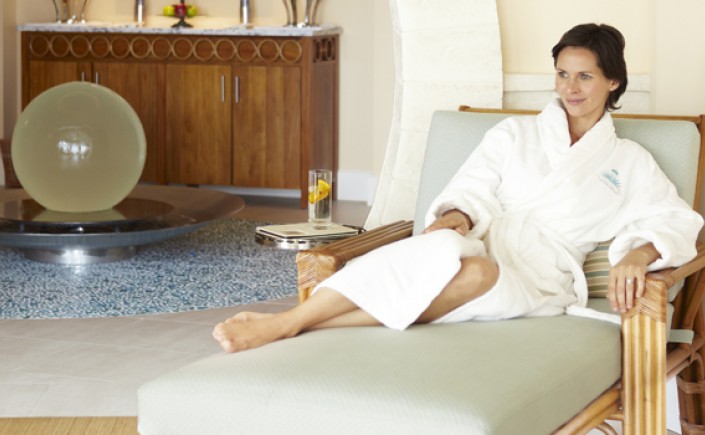 La Serena Spa Voted Among Best in the Atlantic and the Caribbean
We are proud to announce our very own La Serena Spa has earned another Condé Nast Traveler award. La Serena is being recognized once again as a Top 25 Spa in the Atlantic and the Caribbean in Condé Nast Traveler's 2013 Readers' Poll.
Over 45,000 Condé Nast Traveler readers voted on 270 spas in North America, the Caribbean, Hawaii and at sea, based on criteria including excellence in treatments, staff, facilities, number of treatment rooms and cost of a basic massage. La Serena's impeccable service, alluring atmosphere and exemplary treatments landed us as No. 6 of 25 in the Atlantic and Caribbean.
This is the fourth year in a row we have earned a Top Spa award by Condé Nast Traveler. A special thanks goes out to our guests for supporting La Serena and for taking the time to vote for us.
Our La Serena team works tremendously hard to ensure that every guest has a heavenly spa experience. Knowing that this hard work has paid off is immensely rewarding.
To book an appointment at La Serena Spa at The Reefs Resort & Club and experience first-hand the reasons La Serena has been votes among the best spas in the Atlantic, email laserenaspa@thereefs.bm or call 441.239.0184.
Read other posts