Stay A While And Save
Although there are already plenty of reasons to stay longer at The Reefs this fall and winter -- pink sand, delectable chef creations, sparkling turquoise waters -- we decided to add one more. Save 15% when you stay 5 nights or more and 30% when you stay 7 or more with our "Stay A While" offer.
The Authentic Blog of the Reefs Resort & Club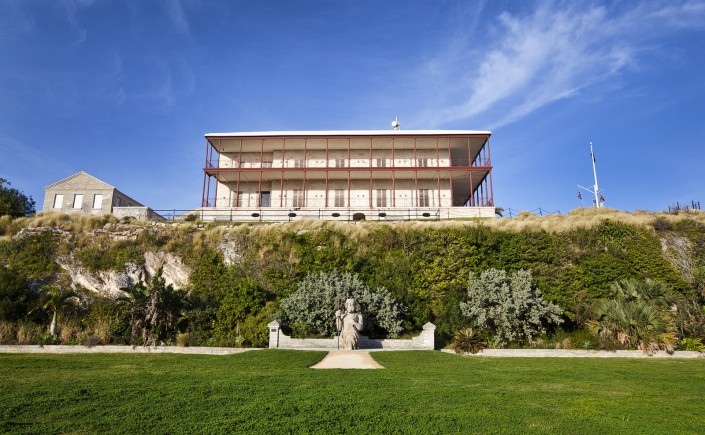 Five Centuries of History at the National Museum
With its cerulean blue waters and ethereal beaches, Bermuda is the ideal location to lounge the day away doing nothing in particular. For visitors who'd like to learn a bit about the island's history, however, we recommend a day at the National Museum of Bermuda (formerly the Bermuda Maritime Museum). Located on the premises of the fortress Keep of what was once the Royal Naval Dockyard, the museum preserves five centuries of Bermuda's culture and history. You'll have the opportunity to roam the grounds of the Keep citadel, including the acclaimed Commissioner's House, which was the first domicile anywhere to use prefabricated cast-iron in its structural framework. See elaborate exhibits illuminating Bermuda's role in the trans-Atlantic slave trade and the island's wartime defense in World Wars I and II. Examine treasures recovered from the pit of the ocean, and marvel at Graham Foster's epic and whimsical mural depicting Bermuda's turbulent history. When you've had your fill of exhibits, head back to the Reefs, where the perfect cocktail awaits you.
Address: The Keep, Maritime Ln, MA 01, Bermuda
Read other posts