Stay A While And Save
Although there are already plenty of reasons to stay longer at The Reefs this fall and winter -- pink sand, delectable chef creations, sparkling turquoise waters -- we decided to add one more. Save 15% when you stay 5 nights or more and 30% when you stay 7 or more with our "Stay A While" offer.
Meet Our

Extraordinary Staff

As soothing as the sun on our pink sand beach. As dependable as the ocean's tides. Our experienced staff — many with more than 20 years of tenure — combines professional poise with personal warmth in ways that always make you feel at ease.
David Dodwell Sr.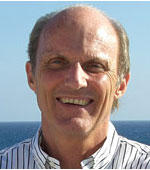 A native Bermudian and graduate of the prestigious Cornell University School of Hotel Administration, David Dodwell is owner of The Reefs Hotel & Club in Bermuda and Nisbet Plantation Beach Club on Nevis. He has been at the helm of The Reefs for nearly 40 years and at Nisbet Plantation for more than 20 years.
Dodwell is a former Minister of Tourism for Bermuda, once served as president of the Bermuda Hotel Association and is a member of the Resort Committee of the American Hospitality & Lodging Association. His honors include Bermuda Hotelier of the Year and Caribbean Hotelier of the Year.
Nagma Walker
General Manager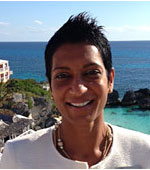 Nagma has lived on Bermuda for 16 years. She joined The Reefs in April 2009 as The Reefs Club general manager and was a member of the grand opening team. Nagma was promoted to resort manager in March 2010; she oversees both The Reefs Club and Resort and was named Bermuda's Hotelier of the Year for 2014.
Prior to working at The Reefs, Nagma held management positions at other Bermuda family resorts, including the Ariel Sands Hotel and Beach Club and Elbow Beach Hotel. An avid runner, Nagma enjoys a long run on her day off.
David Dodwell Jr.
Resort Manager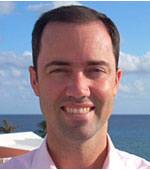 Son of The Reefs' owner David Dodwell, David Jr. is often reminded by returning guests of how they knew him when he was in diapers! Growing up, David Jr. spent summers working various jobs at the hotel. He later earned a Master of Management in Hospitality degree from the Cornell University School of Hotel Administration.
Prior to joining The Reefs, David Jr. worked in the hospitality industry both in the US — including Boston, California, Oregon — and in Bermuda. Most recently, he spent two years at 9 Beaches resort in Bermuda. David enjoys spending time with his wife Kathleen, son William and daughter Annie.
Donna Alvarez
Front Office Manager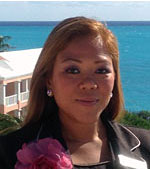 Originally from Toronto, Canada, Donna came to Bermuda in 2006 and has been working in hospitality ever since. As the 2008 VIP Winner for Front of the House and certified Ambassador of Tourism, Donna strives to provide the highest level of service while maintaining the family-like environment you have come to know and love at The Reefs.
In her spare time Donna can be found working with the group COL (Circle of Love), of which she is a co-founder, hosting dinner parties to introduce new island transplants to her vast network in Bermuda.
Marielle Arneaud
Director of Restaurants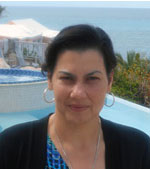 Born, raised and educated in Trinidad, Marielle entered the hospitality industry at 18, and after starting her career in the Sister Isle of Tobago, she journeyed to the UK and then to the British Virgin Islands, where she continued pursuing Food and Beverage Management. After 14 years in the British Virgin Islands, she made her way to Bermuda.
Marielle possesses a great love and passion for food and its service and enjoys making people happy and providing a memorable experience.
Kamila Black
Executive Housekeeper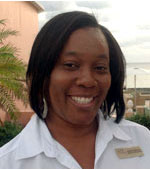 Hailing from Jamaica, Kamilia brings with her years of experience and is excited to service guests and resident club owners. Kamilia's philosophy is to try to anticipate each guest's individual needs, ensuring they have a lasting experience while on property. She loves the feeling of a small, intimate property and finds the most satisfaction in an excellent guest survey.
When not on property Kamilia can be found exploring Bermuda and learning about the island's culture so she can include new information in her guest interactions.