Meet Our

Extraordinary Staff

As soothing as the sun on our pink sand beach. As dependable as the ocean's tides. Our experienced staff — many with more than 20 years of tenure — combines professional poise with personal warmth in ways that always make you feel at ease. 
David Dodwell Sr.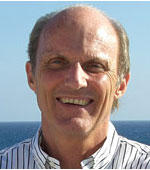 Head of the family owned and operated The Reefs Hotel & Club in Bermuda for nearly 40 years, David Dodwell has truly turned The Reefs into a family-run business that is a labor of love, commitment and caring that guests feel as soon as they walk through the doors. David is a former Minister of Tourism for Bermuda, once served as president of the Bermuda Hotel Association and is a member of the Resort Committee of the American Hospitality & Lodging Association. His honors include Bermuda Hotelier of the Year and Caribbean Hotelier of the Year. David is a native Bermudian and graduate of the prestigious Cornell University School of Hotel Administration. He also owns the Nisbet Plantation Beach Club on Nevis.
David Dodwell Jr.
General Manager
Following in his father's footsteps and carrying on the family tradition, David Dodwell, Jr., son of The Reefs' owner David Dodwell, is the General Manager of the Hotel & Club. David grew up in the hotel industry; he had his first job at 13, in the housekeeping department of The Reefs and spent many more summers working in various roles at The Reefs and other Bermuda hotels.
After graduating from Colby College in Maine, David gained even more experience and knowledge working in various aspects of the hospitality industry in the US, spending time in New England, California and Oregon. He later went on to earn a Master of Management in Hospitality from the Cornell University School of Hotel Administration before heading back to Bermuda and rejoining The Reefs in 2008.
David has his own family now; his wife, Kathleen and their two children, William and Annie. David has already begun introducing the children to the hospitality industry. 
Marielle Arneaud
Director of Operations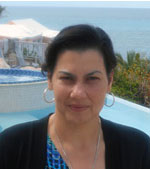 As Director of Operations, Marielle works with David Dodwell, Jr. and Sr. - father and son - to ensure that The Reefs runs smoothly on a day-to-day basis. Born, raised and educated in Trinidad, Marielle entered the hospitality industry at 18. She continued to pursue her Food and Beverage Management career in the UK and then the British Virgin Islands. After 14 years there, she chose to move to Bermuda in 2015.
Marielle is passionate about culinary excellence, guest service and creating memorable experiences for anyone who stays at The Reefs. She is proud to be a part of a dedicated team, a successful family owned and operated business that is so ingrained in the fabric of life in Bermuda.
Ashley Belchior
Spa Director
Ashley has been a big Spa advocate in Bermuda since 2008 and has a passion for turning moments into memories. She began her career as a Spa Experience coordinator and supervisor and has moved through the ranks in the spa world as she developed and learned all aspects of the industry. Over the next few years Ashley became a Spa Sales Manager and then Assistant Spa Director and fell in love with leading her team and engaging with her clientele, creating innovative new treatments and unique offerings, and giving back to her clients.
Hazel M. Cadette
Executive Housekeeper
Hazel M. Cadette, has been part of the Hospitality Industry for over 30 years and has performed in various management positions throughout the Caribbean over the years. Hazel studied Hospitality Management in Trinidad, the People's Republic of China and most recently, Florida Atlantic University. When asked why Housekeeping? Her response is always the same, "that's where I feel challenged." I am proud to be part of a Team, that takes care of its employees, guests and the community; a property Owned by a family that make everyone feel like family.
Jaco Cronje
Director of Engineering
Jaco has recently joined our engineering team all the way from South Africa. Jaco brings with him a wealth of knowledge from the ground up, while first working in the construction and building industry for over 16 years and then moving on to the hotel sector. He has over 18 years' experience in both local and luxury international hotels.
He is an open, honest and diligent engineer who keeps his team engaged, trained and focused. Among his many talents is an in depth understanding of all MEP systems, an eye for detail and a passion for health and safety while maintaining the upkeep of the property.
Jaco's goal is to ensure that all guests enjoy a memorable stay in all areas of a superbly maintained island holiday destination by adhering to the Reefs Foundation and Cornerstones.