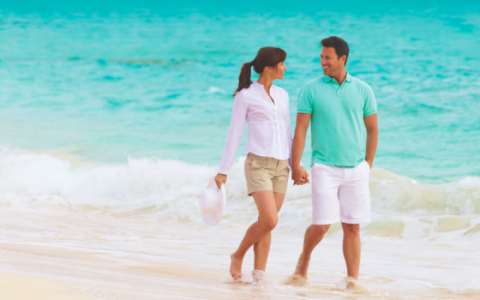 Stay A While And Save
Although there are already plenty of reasons to stay longer at The Reefs this fall and winter -- pink sand, delectable chef creations, sparkling turquoise waters -- we decided to add one more. Save 15% when you stay 5 nights or more and 30% when you stay 7 or more with our "Stay A While" offer.
FALL HOT RATES
Escape to Bermuda's most beloved beachfront retreat! Our FALL Hot Rates deliver rates as low as $250 a night + daily breakfast.
If you're looking to indulge in a trip, sneak away for a fall escape, or even a little pre-holidays break, we have unique experiences to offer for all kinds of getaways. Whether enhancing that sun tan before winter, exploring the beautiful island, or enjoying one of our signature spa treatments, there is always something to do here at The Reefs.
Act quickly, as there a limited number of rooms available at these rates.
"Fantastic resort"
"A very overdue review. I went to this resort over a while ago and it's still on my mind. Fabulous rooms, location, restaurant and staff. I've traveled all over the world to many fine resorts. The Reefs stands out in my travels as one of the best resorts. They have a beautiful white sandy beach. A fantastic place to visit."