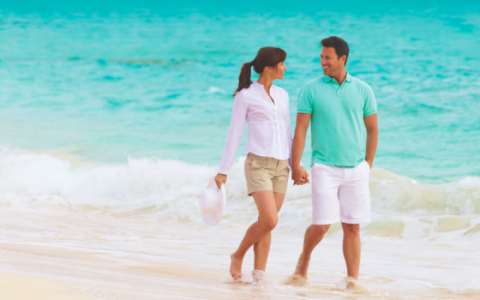 Stay A While And Save
Although there are already plenty of reasons to stay longer at The Reefs this fall and winter -- pink sand, delectable chef creations, sparkling turquoise waters -- we decided to add one more. Save 15% when you stay 5 nights or more and 30% when you stay 7 or more with our "Stay A While" offer.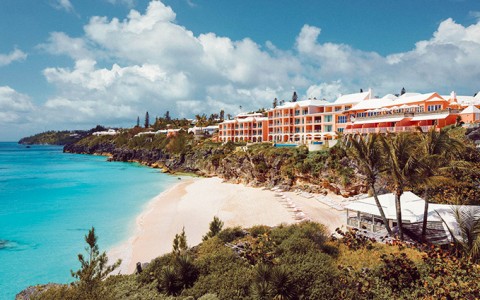 Early Bird Offer
While catching a worm may not interest you, but we think getting a $250 resort credit may be a compelling reason to be an early bird. Get a $250 resort credit when you book more than 75 days in advance of your stay, or $100 if you book before 30 days.
Ease Into Another

Elegant Evening in Bermuda

Entertainment Schedule for April - October

Mondays - Toni Bari on the Piano & Singing 6 - 9 p.m.
Wednesdays - Toni Bari on the Piano & Singing 7 - 10 p.m.
Thursdays - DJ Travis 7 - 11 p.m.
Fridays - DJ Travis on Aqua Terra Terrace 7 - 11 p.m.
Saturdays - Hind Sight Live Band 7 - 11 p.m.

Mix and mingle with fellow guests over Happy Hour specials in the Lounge & Terrace. In season, enjoy an assortment of entertainment including local music and fun oceanfront activities.