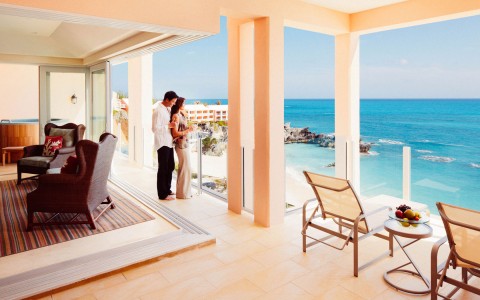 SAVE 30-50% ON LUXURIOUS CONDO RENTALS
Enjoy a premium experience with a stay in our Club Condos and save 30-50% on select dates. Club condos are perfect for families, two couples, or an extra special trip for two.
Prestigious Recognition At The Reefs
The Reefs Resort & Club continues to earn distinguished awards and accolades from highly esteemed publications and travel industry organizations.
Travel + Leisure
Eight Consecutive Appearances since 2008
#1 in the Caribbean, Bermuda and the Bahamas (2013)
Top 25 in the Caribbean, Bermuda and the Bahamas (2012, 2011, 2010, 2009, 2008)
Hall of Fame Honoree (2015-2012)
#1 in the Caribbean, Bermuda and the Bahamas (2012)
Top 100 Hotels in the World (2014, 2012)
Top 3 Hotel Spa in the Caribbean, Bermuda and the Bahamas (2014), Top 5 (2012)
Top 10 Hotel Spa in the Caribbean, Bermuda and the Bahamas (2011)
Top 25 in the Caribbean, Bermuda and the Bahamas (2016-2006)
World's Best Service
#3 in the Caribbean (2013)
Condé Nast Traveler
World's Best Beach Hotels (2013)
#1 Atlantic Resort (2014, 2013, 2012, 2011, 2010, 2009)
#2 Atlantic Resort (2006)
#3 Atlantic Resort (2008)
#4 Atlantic Resort (2007)
#11 Best Island Resort for Food (2013)
#1 in Bermuda (2014, 2013, 2012)
#3 in the Caribbean and Atlantic (2012)
#5 in the Caribbean and Atlantic (2013)
(2013, 2011, 2009, 2008, 2007, 2006)
#1 in Bermuda (2012, 2011)
#5 in the Caribbean (2010)
#6 in the Caribbean and Atlantic (2013)
#7 in the Caribbean and Atlantic (2012)
#8 in the Caribbean and Atlantic (2011)
U.S. News + World Report
Bermudian Magazine
Best of Bermuda
TripAdvisor.com
Top 10 percent on travel site (2014, 2013, 2012)