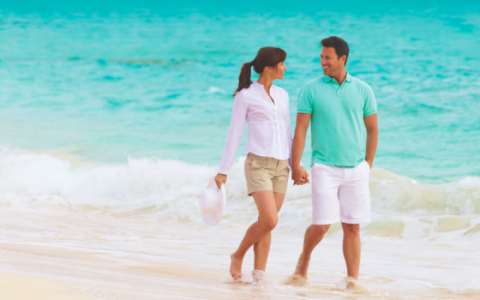 Stay A While And Save
Although there are already plenty of reasons to stay longer at The Reef -- pink sand, delectable chef creations, sparkling turquoise waters -- we decided to add one more. Save up to 30% when you extend your stay with our "Stay A While" offer.
Getting To

The Reefs Is A Breeze

Most of our guests arrive in Bermuda via commercial airline, landing at L.F. Wade International Airport. To preserve the relaxed atmosphere of the island, rental cars are not permitted in Bermuda. Once you arrive, you can easily take a taxi to The Reefs.

If you would like assistance with airport transfer, simply let us know in advance and we'll make sure you arrive at our doors unruffled and unhurried. During your stay, you can get around by scooter (very Bermudian), taxi, public bus and ferry, even horse-drawn carriage.